Salam...
Mlm td sy takleh tdo, jadi saya godek2 idea utk decorate workshop saya tu...
Ni antara yg saya suka la...
Papan2 yg lekat kat dinding tu idea Dayang...
Tp seriously ia jadi sgt kemas... Betul2 suka la...
Dan buletin board kat tepi tu dh lama sgt sy nak...
Cuma tgh berkira2 nk guna softboard ke, atau magnetic whiteboard...
Suka bilik yg simple n comel camni....
Terpikat kat perkataan CREATE tu...
Igt nk guna idea ni utk tulis ASMA FELT BOX kat dinding workshop...
WooHooo.... Tak sabarnyer.....
Tp storagenyer tak sesuai ngn saya sbb sy tak suka simpan2 n kemas2 barang...
Saya wat keja dlm sepah baru gembira...
HUhuhu....
Nampak tak papan yg disumbat bawah papan tu dan dijadikan tempat letak reben...
dan gantung ape2 yg patot....
That's a good idea as well...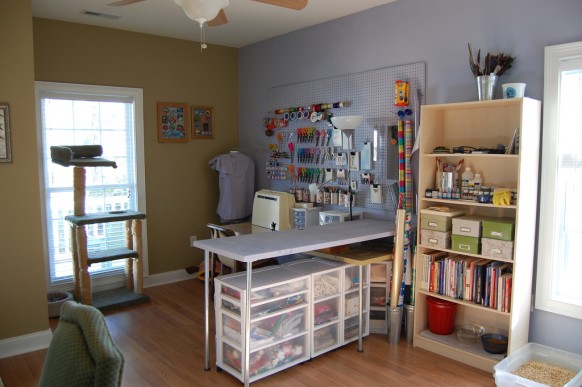 Itu la idea asal saya...
Papan yg kaler putih yg melekat di dinding tu kan...
Ini la yg saya nak sangat2...tapi tak tau apa nama papan tu dan kat mana nk beli... T_T
Dan yg pling best ialah container kat bawah meja tu...
Working table sy jenis yg terdedah n kadang2 segan plk bile org lalu nmpak saya duduk dgn sungguh kurang sopan...
So letak container (atau laci) kat abawah tu is such a brilliant idea!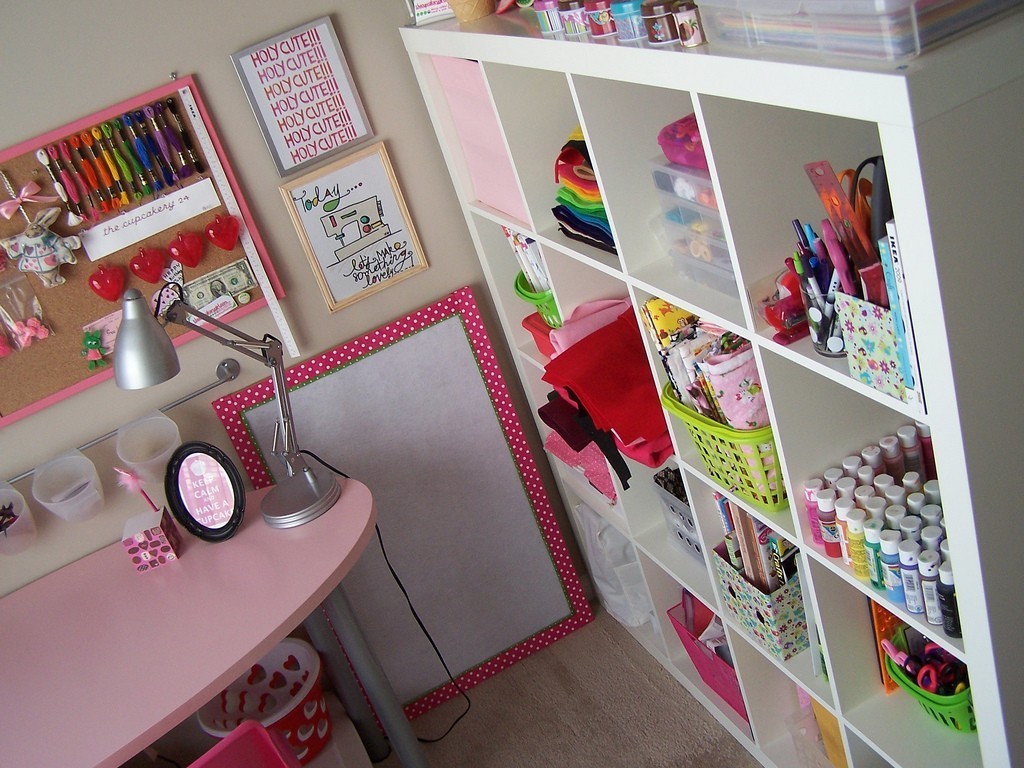 I think the most simplest way to get organized...
Table, softboard dan kabinet yg byk compartment...
Very simple n practical...
Mybe this is the most practical decoration for craft room...
What do you think....
Sign up here with your email